Discover a city region investing in its future and providing businesses with the expertise, assets and infrastructure required to spark innovation, fuel growth and deliver excellence.
Liverpool City Region offers investors possibilities across a broad range of industry sectors including: financial and professional services, low carbon, digital and creative industries, advanced manufacturing, life sciences, logistics and leisure.
In the last 10 years, we have attracted over £7.5 bn of physical investment and over the next decade will deliver some of the UK's largest and most ambitious development and infrastructure schemes; Liverpool2 deep water terminal phase 2, Mersey Tidal Barrage and the Liverpool and Wirral Waters waterfront transformation are just a small selection of major schemes underway.
Businesses locating here can find a high quality mix of office space and locations from corporate HQ's and creative spaces to science and tech hubs with specialist labs and R&D facilities as well as industrial zones and port centric manufacturing in a Freeport with tailored support for the creation of new sites combined with large spaces ready for development.
We are ready to support you find the right home or investment opportunity for your business.
6 Million
People live within 1hr drive time
50%
Of UK manufacturers' closest port
£1bn
Invested in Liverpool's logistics infrastructure
£2.1bn
of Foreign Direct Investment over last 4 years
£2.1bn
Economy – 3rd largest regional economy in NW
250,000
Developing specialist expertise at 12 universities
Freeport
Offering unrivalled tax and customs incentives
UK Hub
For vaccine discovery, development and manufacture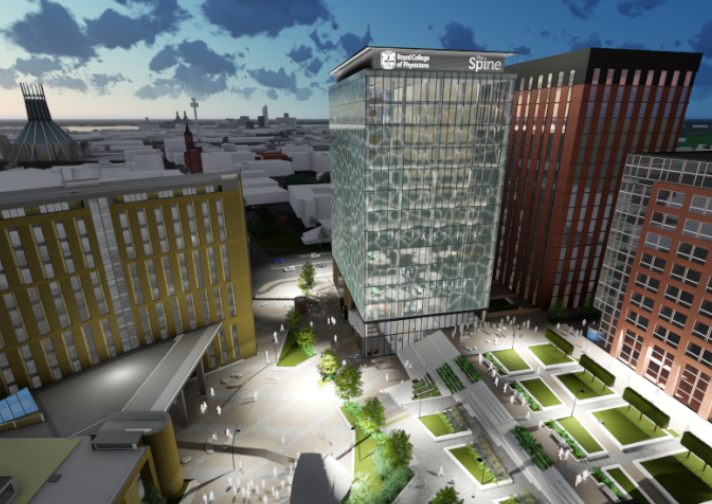 The Knowledge Quarter, Liverpool City Centre
The Knowledge Quarter is centrally located in Liverpool city centre and sits adjacent to the University of Liverpool campus and the world renowned Liverpool School of Tropical Medicine. Major facilities completed in the last few years include the £25 million Liverpool Life Sciences Accelerator, £164million Clatterbridge Cancer Centre and the £35million Spine building, home to Northern headquarters of The Royal College of Physicians.
The site spans around 30 hectares, providing opportunities for commercial use, specialising in health and life science companies. The next phase of development will begin in late 2022 and finish in early 2024, branded HEMISPHERE, which will include over 120,000 sq ft of office space.
Types of units & facilities – office, commercial and R&D space.
---
Sci-Tech Daresbury, Halton
Sci-Tech Daresbury is a National Science and Innovation Campus and home to UK Research and Innovation's northern laboratory – STFC's Daresbury. Sci-Tech has an ambitious growth plan to develop 1 million sq ft of space for science and technology, business and research use creating up to 10,000 jobs.
Located in the borough of Halton, around 30km from Liverpool city centre – Sci Tech is well placed to attract talent from the Liverpool city region and Manchester.
Types of units & facilities – Offices, lab space and workshops.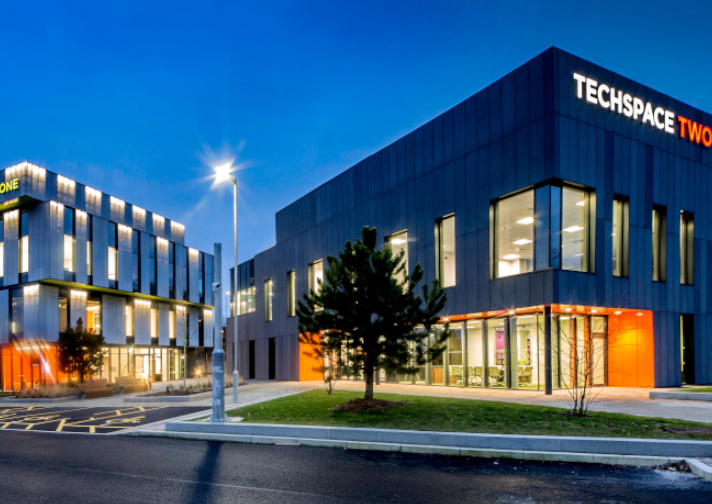 ---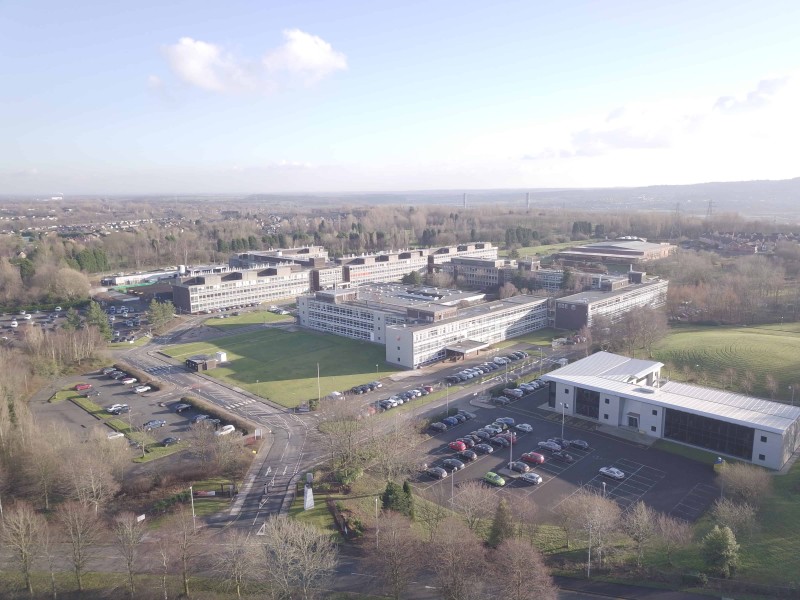 The Heath, Halton
The Heath Business and Technical Park is widely regarded as one of the country's leading business and science parks. The Heath is home to over 120 individual businesses from a wide variety of business sectors, providing jobs for more than 2,000 people.
Types of units & facilities – small, medium & large office space and lab space.
---
Rocksavage International, Runcorn
Rocksavage International is a multi-use development opportunity within the existing, 250 acre, Top Tier COMAH site, INOVYN complex in Runcorn. The facility will be attractive to advanced manufacturing and semi-tech companies, companies with high power demands, and those in the chemical and related industries which would benefit from access to INOVYN's downstream products and on site facilities.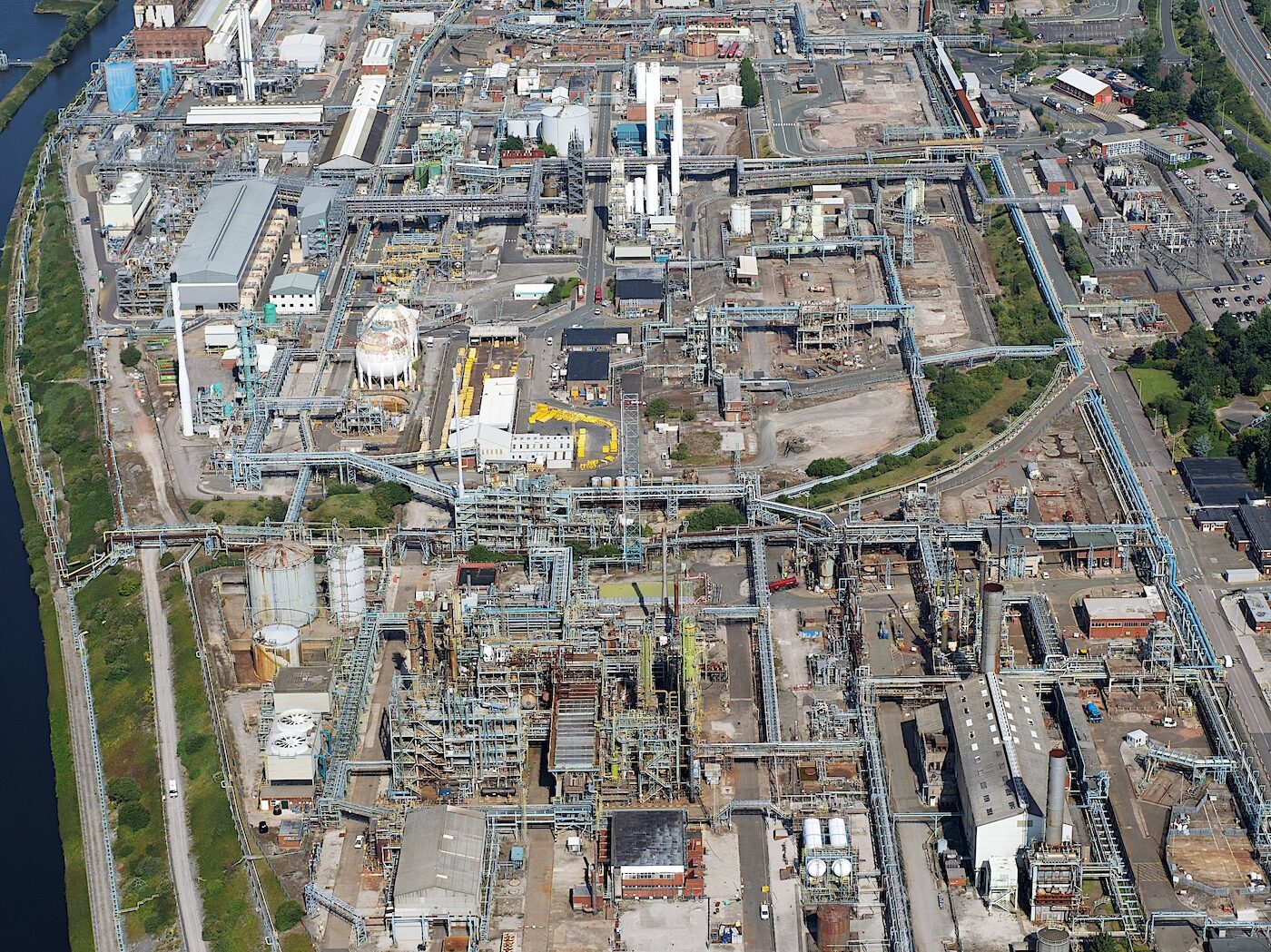 ---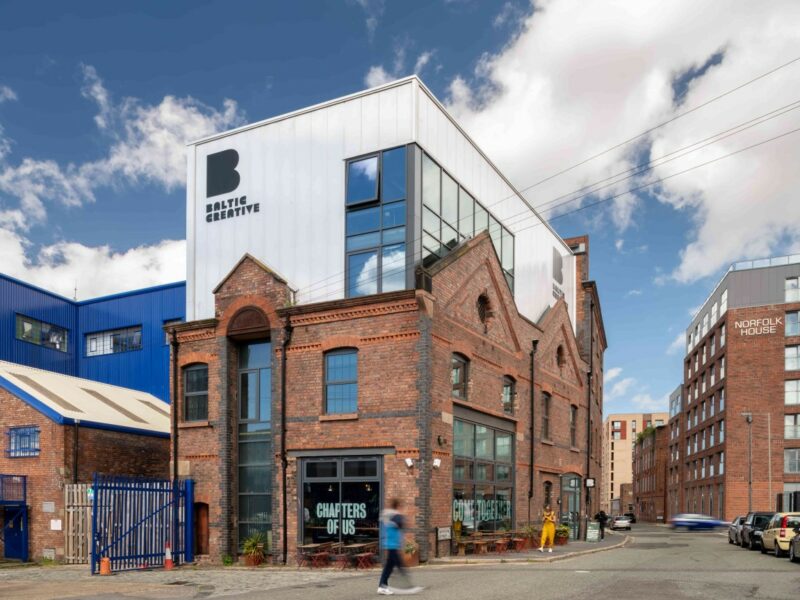 Baltic Creative CIC, Liverpool City Centre
In order to stop the displacement of creatives and artists from the city centre, Baltic Creative CIC was born in 2009. Public investment was utilised to purchase and refurbish 18 warehouses in a semi-derelict area of Liverpool, and kick started the growth of the Baltic Triangle – one of Liverpool's most edgy and culturally diverse areas.
With future exciting developments planned for the future this is one to watch and to be a part of.
Types of units & facilities – creative warehouse style spaces to let.
---
Cains Brewery Village, Liverpool City Centre
Cains brewery village is an area of workspaces and venues for independent thinkers, makers and innovators to start 'brewing their ideas'.
The Brewery Works provides workspaces for rent in the heart of one of Liverpool's most exciting, up and coming areas.
Types of units & facilities – creative office space to rent.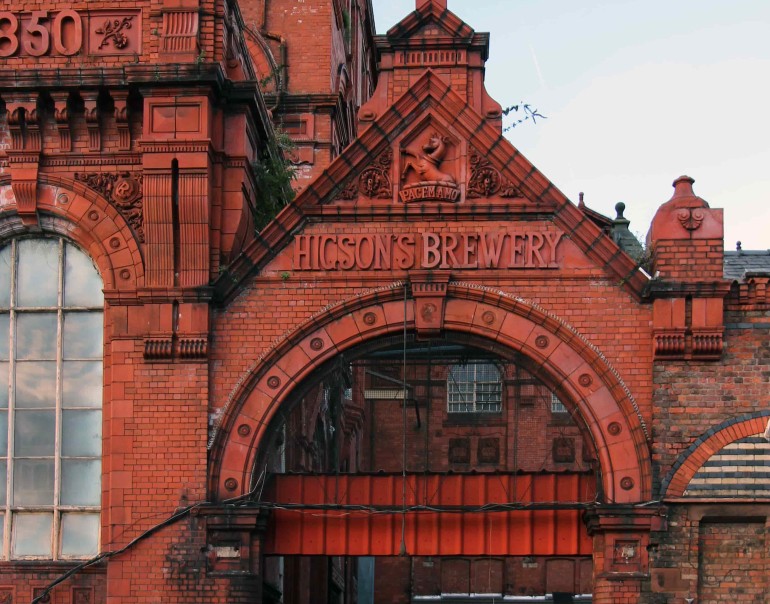 ---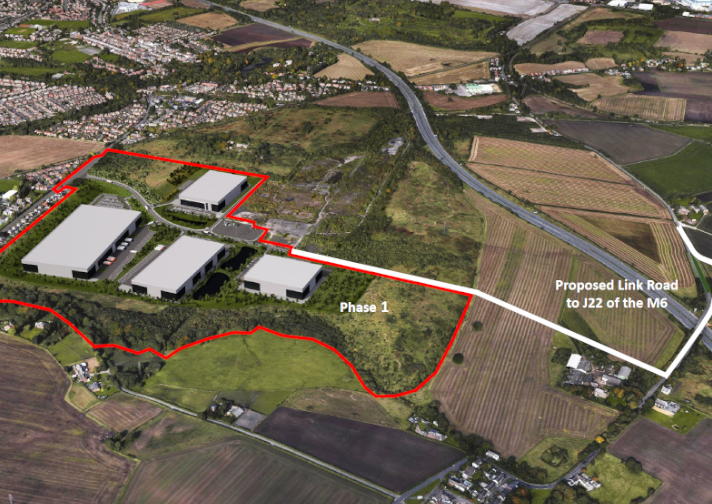 Freeport Zones
The LCR Freeport will be a multi-gateway freeport covering 300 hectares of land. This will include three tax sites and strategically located customs zones.
Parkside, St Helens: the largest strategic employment site in the City Region. Parkside is located in St Helens close to major motorway networks (M6 and M62). It will attract advanced manufacturing and logistics businesses.
3MG, Widnes offers direct connections to the UK motorway network and rail access from the West Coast Main Line. 3MG is already involved in the Hydrogen economy supporting capital investment in low carbon fuels and infrastructure – supporting the city region's green powered ambitions.
Wirral Waters located close to the Birkenhead Docks, Wirral waters has port connectivity, direct access to the M53 motorway and is located within the Mersey Waters Enterprise Zone. Wirral waters is ideal to attract port-centric businesses, advanced manufacturing, innovation and research and development activities.
---
Liverpool Waters, Liverpool City Centre
Liverpool Waters is a multi-use development that is proposed to incorporate offices, visitor attractions, retail, leisure, education, international football stadium and community uses as well as a significant residential presence.
Everton FC's £500m stadium is under construction, as is the £70m Isle of Man Ferry Terminal. Land is shortly to be identified and released for further development for residential, commercial, hotel and other uses.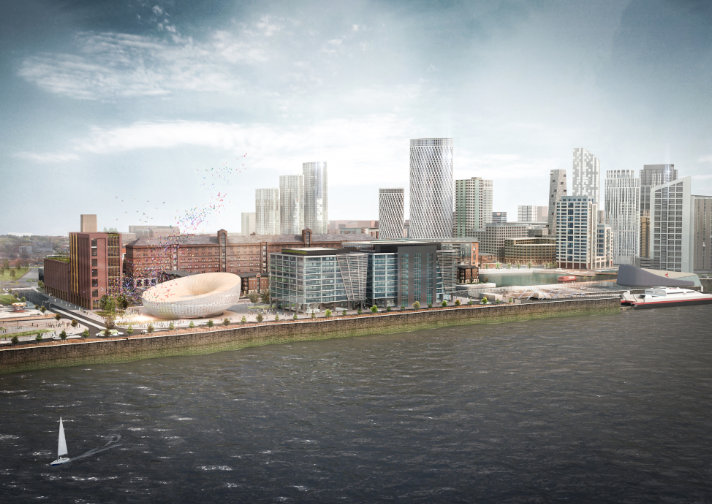 ---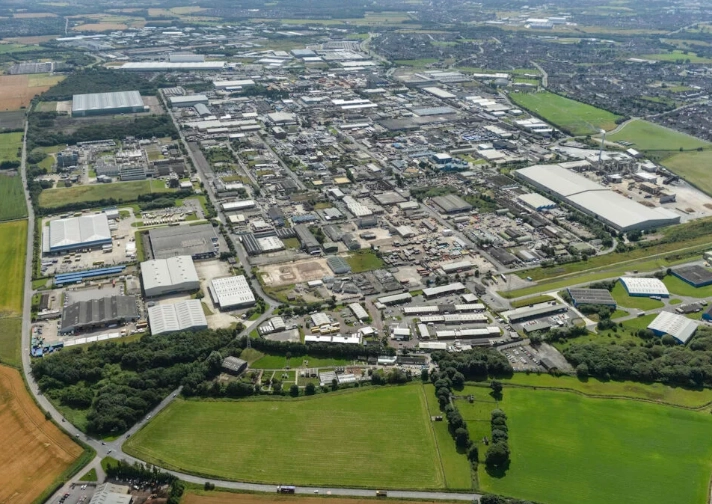 Knowsley Business Park
With approximately 800 businesses located on site and over 15,000 employees, Knowsley business park is a hub of activity – key sectors include manufacturing, distribution, online retail, transport, communication and banking, finance and insurance.
Knowsley business park has the capability to offer space to businesses who are looking to expand or relocate to the Liverpool city region and strong demand has encouraged the development of new units.
Types of units/facilities – available office space for rent.
---
Atlantic Business Park, Sefton
Atlantic Park occupies 52 acres and is strategically located in the Bootle area of the city region, enabling it to capitalise on its close proximity to the Liverpool City Centre, The Port of Liverpool and the national motorway network.
Atlantic Park is capable of hosting a wide range of occupiers and would welcome businesses from a variety of key sectors who are looking to locate in the city region.
Types of units/facilities – available office space for rent (Outline Planning Consent for 800,000 sq ft) and industrial/logistics units/occupiers available.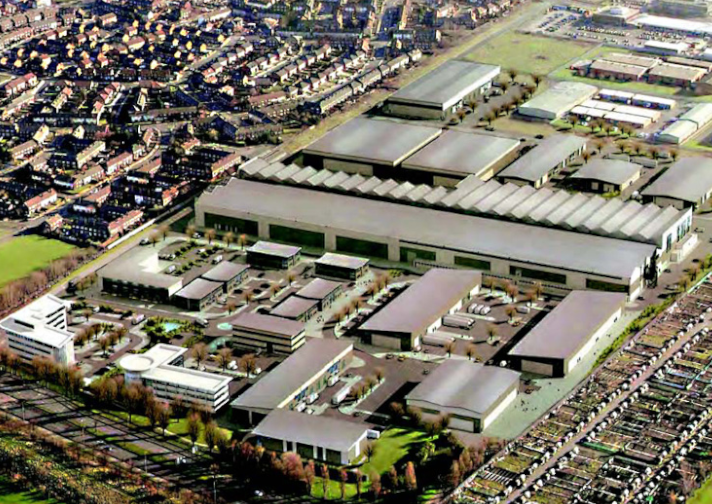 ---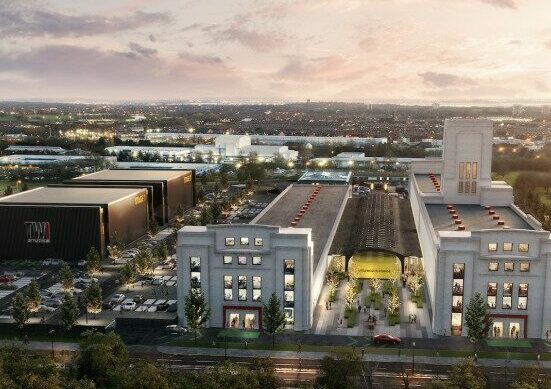 Littlewoods Film Studios, Liverpool
Home to an array of creative workspace, Littlewoods film studios will be a one-stop shop for media creation. The transformation of an iconic building in the city region will result in 'a huge complex that'll be a breeding ground for the best creative talents in the UK'.
Types of units /facilities – 300,000 sq ft of space available and opportunities to locate.
---
Hamilton Square Creative Quarter
Located between Birkenhead town centre and the Wirral Waters education campus, Hamilton Square's Creative Quarter is set up to be an exciting addition to the Liverpool city region. The ambition is to utilise the already visually appealing space and create a mixed use development including the recent redevelopment of warehouse space, likened to that of the city centre's Baltic Triangle. The plan includes new residential space as well as around 3,600 sq ft of retail and commercial space.
Types of units/facilities – Commercial office space for rent, creative warehouse space run by MAKE CIC.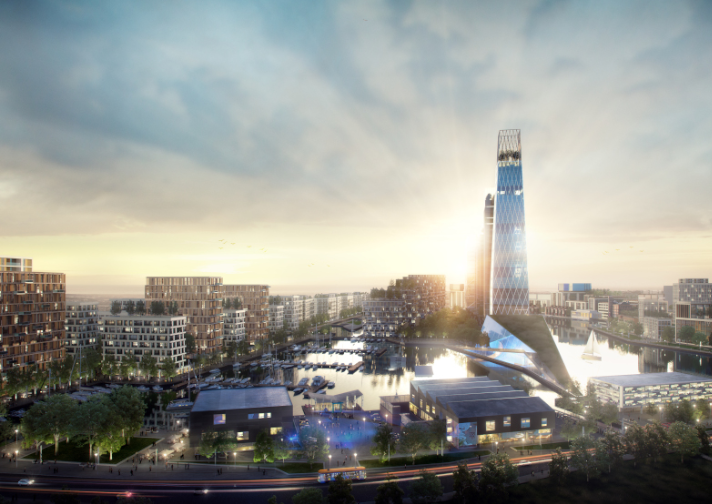 ---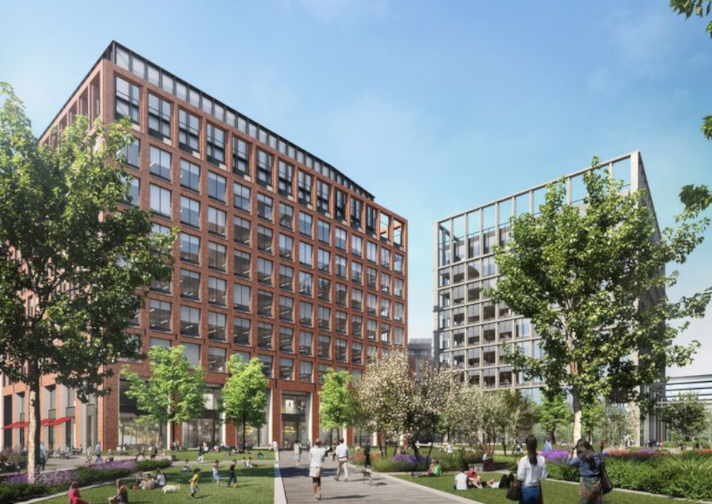 Pall Mall, Liverpool City Centre
Situated in the heart of Liverpool's business district, Pall Mall development will be a 400,000 sq.ft Grade A office development. The site will encompass office, hotel and commercial space. The project is due to run between 2023-2028 and promises to be one of the most exciting and central developments in Liverpool City Centre.
Types of units/facilities – Office, commercial and hotel development.
---
Bootle Strand, Sefton
Within Bootle there are opportunities for investment in commercial, leisure, retail and residential schemes. Nowhere in the UK has more direct fibre access to the US and Ireland –and large datacentre investment is underway.
Types of units/facilities – Office, leisure and retail space.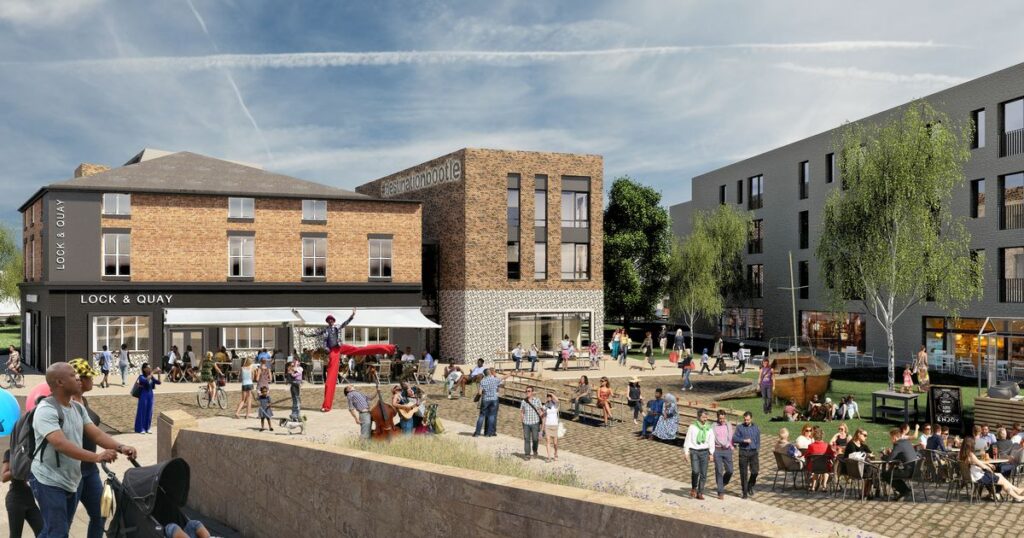 ---
KEY FACTS & FIGURES
Three Freeport tax sites covering almost 800 acres of available land
Grade A office space £24 per sq ft compared to £68.50 in London
Two international airports in 45 min drive time
Reach

London in under 2 hours by train

Investing £1bn in logistics infrastructure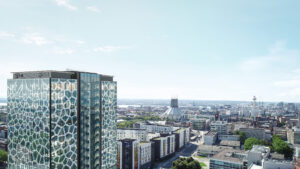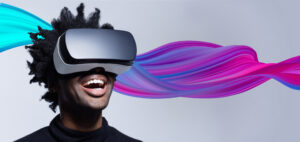 Discover what Liverpool City Region has to offer you
Download our specialist sector fact sheet as a summary of the benefits of locating or expanding here.
Whether it's access to employees, world-leading innovations or expert partnerships, you'll find it all here.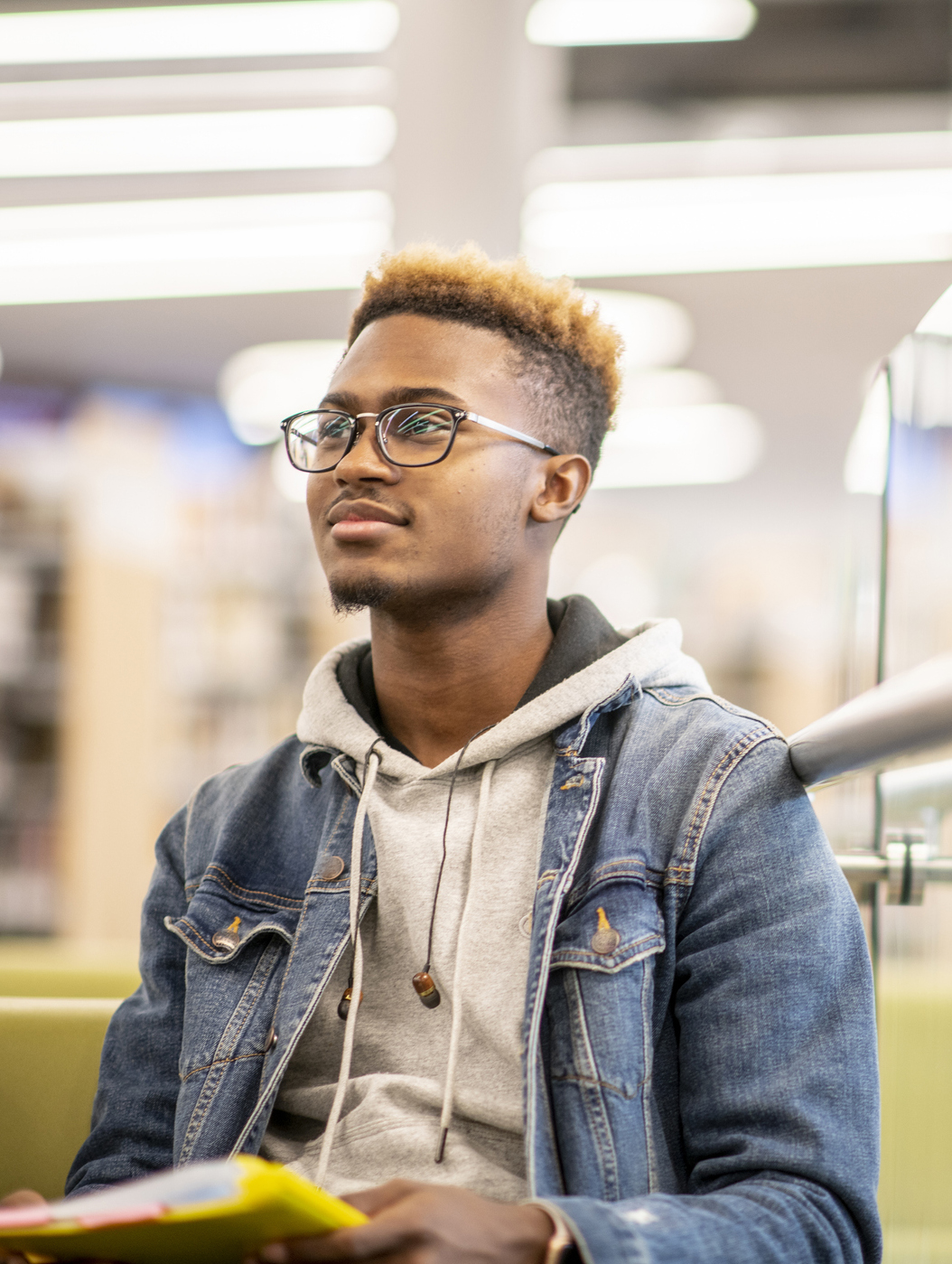 With almost one million residents of working age, discover what our hardworking and dynamic workforce can do for you.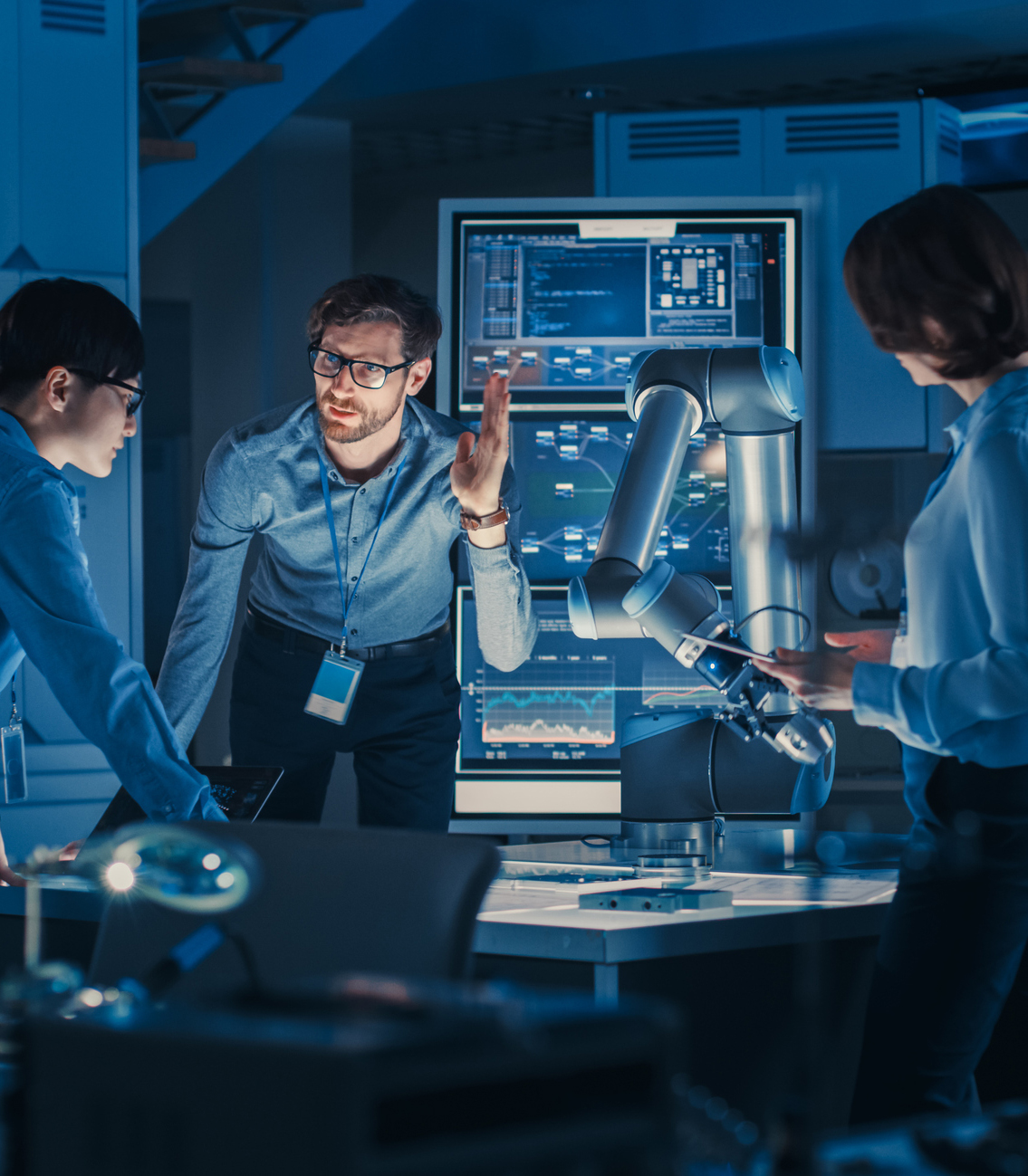 Home to some of the most advanced computing, data and AI technologies in the world, discover what our capabilities can do for your scientific discoveries.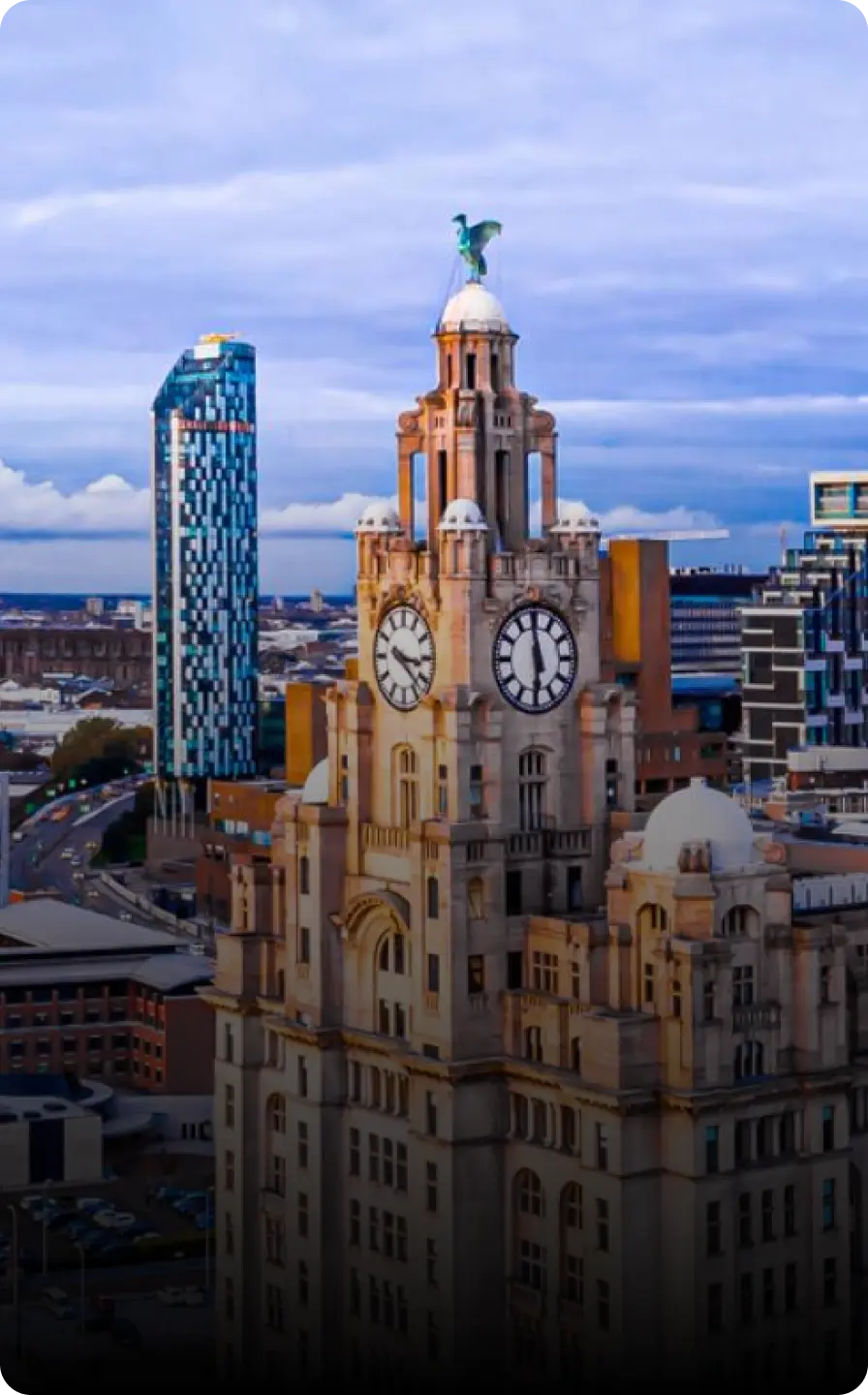 From access to over 620 worldwide destinations to our thriving nightlight, discover the range of possibilities we have to offer.
Get in touch
Whatever your business ambition, requirement or opportunity – talk to one of our team to see how we can help. We are in the business of delivering value, success and excellence and we're waiting to speak with you.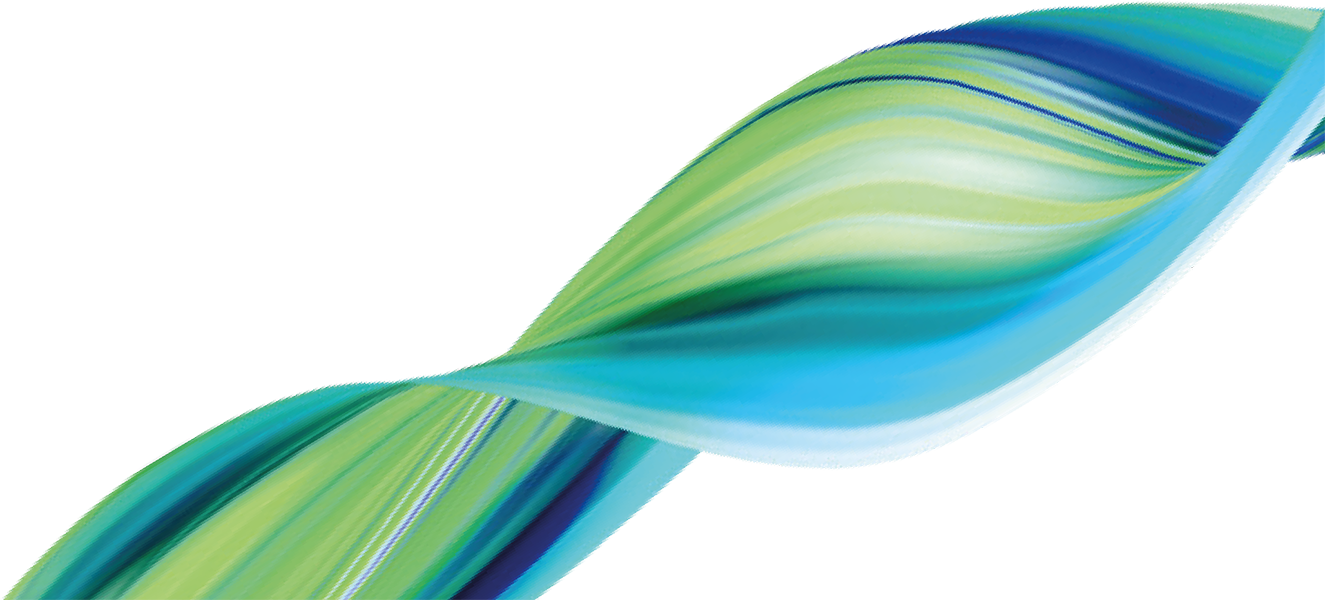 News & Events
Collaboration to focus on trade, culture, transport, skills, urban regeneration and net zero Includes fact-finding tour of Hamburg's innovative …
A UK-first Green Automotive manufacturing Hub, which will significantly reduce supply chain emissions in the North-West, has been launched in …
Tritax Symmetry have completed the off-market acquisition of a 221-acre site in St Helens, in the Liverpool City Region and have plans to bring …