We have set an ambition to be net zero carbon by 2040 and alongside significant investment in new clean energy sources are supporting all parts of our economy to create sustainable growth.
Home to the world's second-largest concentration of offshore wind farms and with plans for even greater expansion this decade, Liverpool City Region's favourable geography offers multi-fold opportunities to lead the Green Industrial Revolution through harnessing wind and tidal energy.
Priority initiatives include investment in long-term energy security and affordability through a Hydrogen Economy Programme placing the City Region at the forefront of global hydrogen applications and ambitious plans to harness the River Mersey's tide to produce Gigawatt-scale power, leading to the City Region being heralded as UK's Renewable Energy Coast.
We are also driving the development of clean transport systems, support for electrification, digitisation and energy efficiency along with providing targeted support for businesses to address the challenges of net zero transition.
270
Wind turbines at Liverpool Bay, the world's second-largest concentration of offshore wind farms
2023
National Packaging Innovation Centre, aiming to double the current UK global sustainable packaging
2040
Committed to be net zero-carbon
LONG TERM
Investing in hydrogen-fuelled technology for long-term energy security and affordability
1 Million
Homes to be powered with the UK's most advanced Tidal Energy Scheme
22,000
People are employed in 1,400 low-carbon businesses across the City Region
13 Million
UK homes will be powered by the sustainable energy supplied by Clarke Energy
100%
Recycled glass, Glass Futures has produced the world's most sustainable bottle
Driving new opportunities in clean growth and energy
Hydrogen offers the tantalising prospect of zero carbon, low-cost fuel for many years. The UK's leading industrial decarbonisation cluster, HyNet North West, promises to bring hydrogen into the mainstream – helping cut carbon emissions across multiple sectors of the economy. Plans are also underway to further develop our position as the UK's Renewable Energy Coast with the ambitious Mersey Tidal plans. This groundbreaking project looks to harness the energy of the River Mersey to sustainably power over 1 million homes.
Our hydrogen economy plans also include the development of the Liverpool City Region's transport and housing infrastructure, alongside industrial decarbonisation with commuters able to use the latest fleet of hydrogen buses. Zero-Emission Refuelling Centres (ZERCs) featuring hydrogen and ultra-rapid electric recharging facilities are also in development to support key economic and transport hubs across the City Region.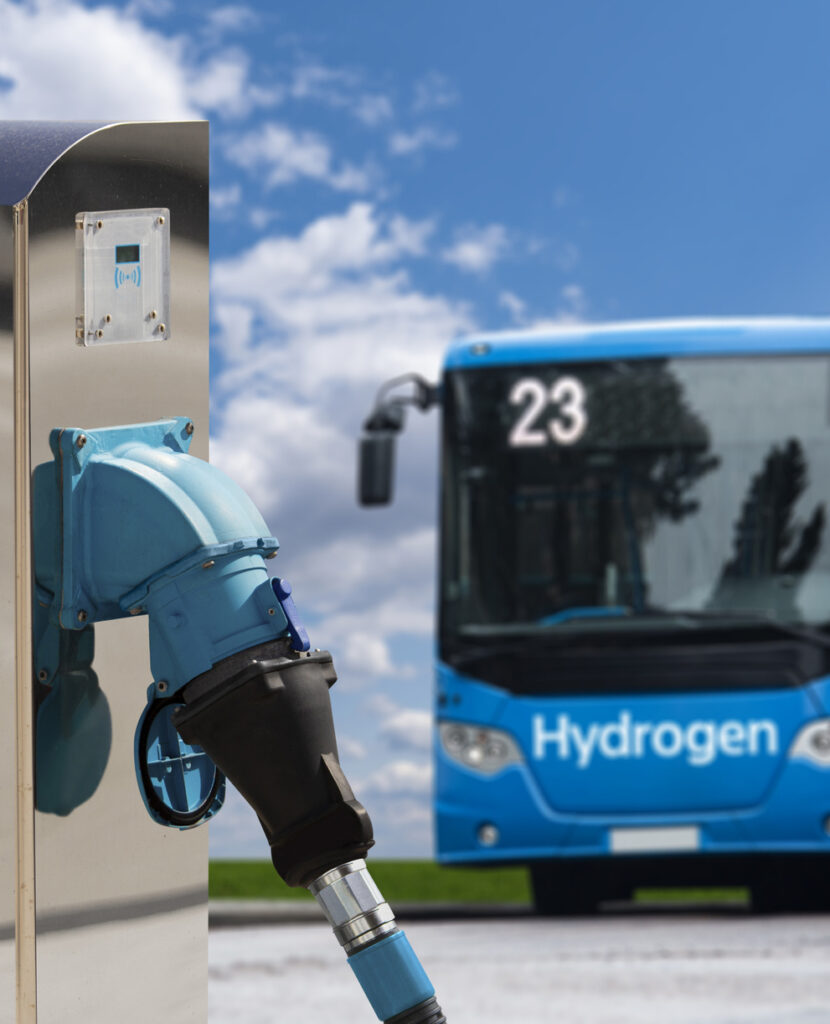 KEY FACTS & FIGURES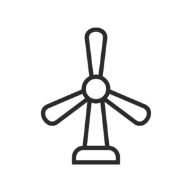 World's second-largest offshore wind farm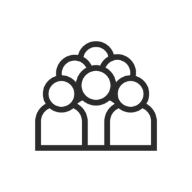 22,000 people employed in 1,400 low-carbon businesses across the City Region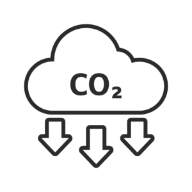 Committed to being net zero-carbon by 2040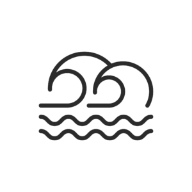 The UK's most advanced Tidal Energy Scheme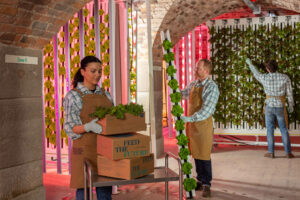 "If you want to improve your green credentials, Liverpool City Region is ideal as there's a green supply chain already here that can be quickly plugged into. As a region, the North West is already well progressed on its sustainability journey, which means that businesses with a strong ESG agenda are well placed to minimise emissions, offset carbon and future proof their operations."

Nigel Quinn, CEO of Bibby Marine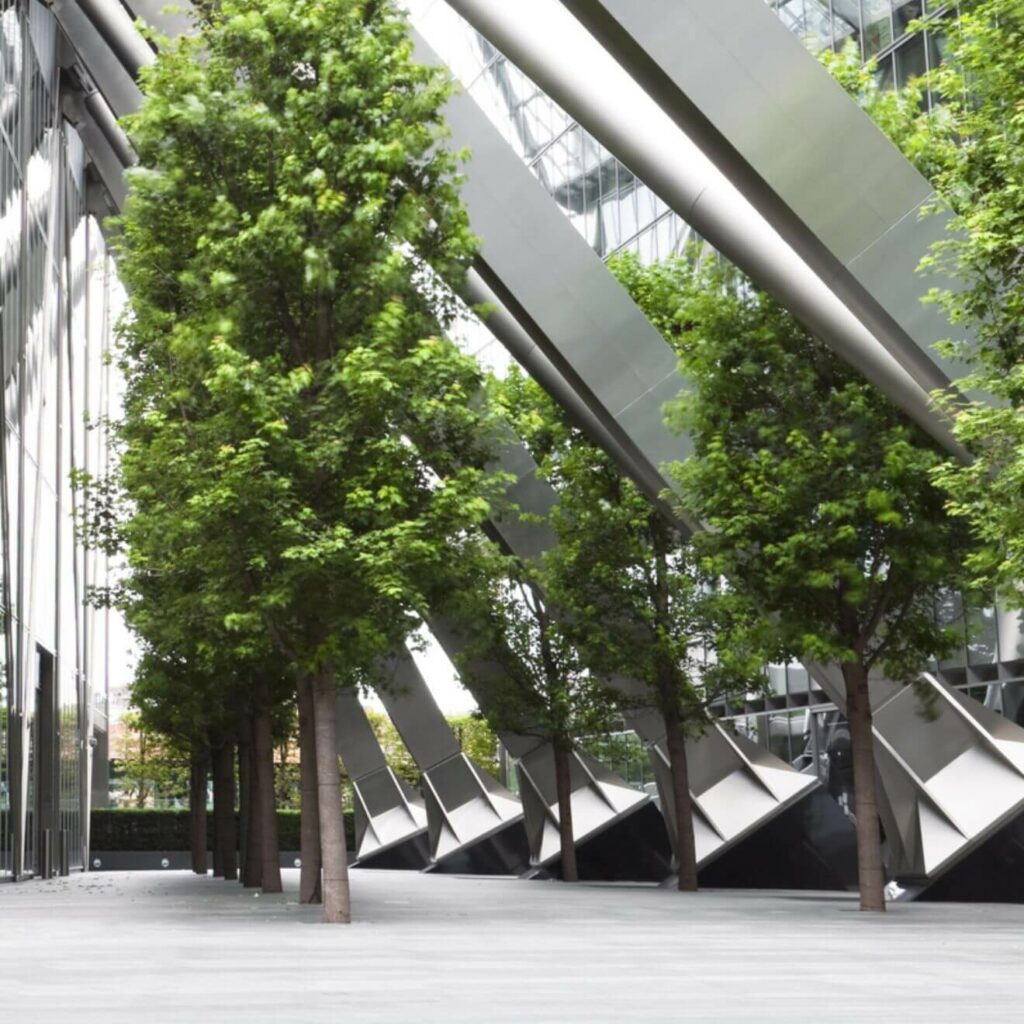 Green Innovation
The City Region has many innovative approaches to delivering greater sustainability.
St. Helen's based Research & Technology Organisation, Glass Futures is bringing together some of the world's biggest names in glass and technology; such as Diageo, Encirc, Guardian, Heineken, Owens Illinois and Siemens with world-leading academic minds to create a decarbonisation campus including an open access 35-tonne-per-day pilot plant with dedicated R&D, training and office space.
Along with industry giant Encirc, Glass Futures has already produced in trials the world's most sustainable bottle, made from 100% recycled glass hoping to pave the way for an industry-wide reduction in carbon emissions and is also focusing on innovations in medical glass manufacturing.
While the National Packaging Innovation Centre in Liverpool aims to double the current UK global sustainable packaging market by 2030, by developing an industry-led approach to eradicate single-use plastic from the market.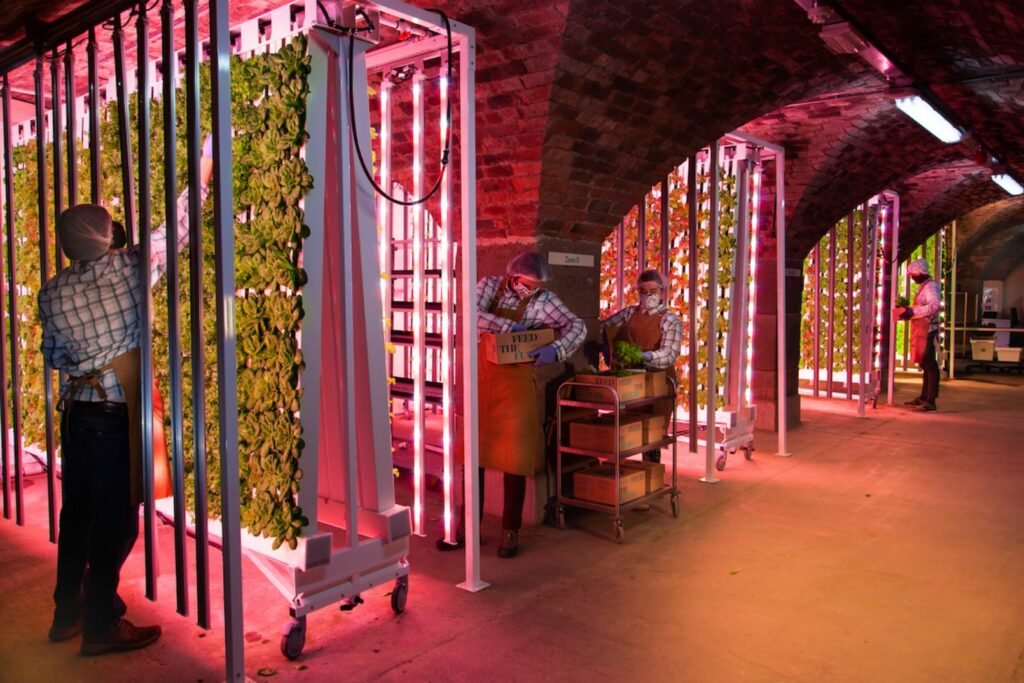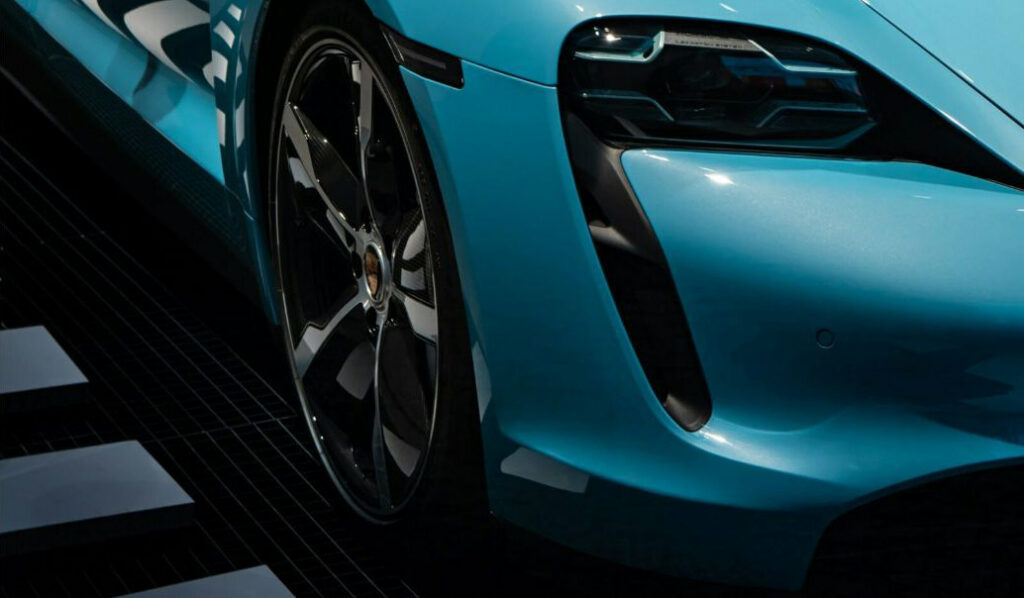 Creating a cleaner, greener place
Our aim is to be a great place to live and work, delivering a socially, and environmentally sustainable as well as prosperous City Region.
We are developing our own distinctive contribution in the journey to net zero, delivering a leading clean transport service with a focus on active travel and investing in electrification opportunities within our renowned automotive industry.
We are also home to innovative organisations pioneering new approaches to sustainability across different facets of our lives. Farm Urban is one such organisation using vertical farming to grow clean, green food in cities as well as delivering educational programmes to help change attitudes towards sustainable food production.
We understand the challenges combatting climate change poses for business and the implications that arise in transitioning to a low-carbon economy. Our team of experts have set up a dedicated Net-Zero Business Support hub, providing practical advice, guidance help and support to create your sustainable future here in Liverpool City Region.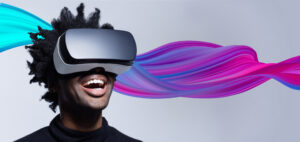 Discover what Liverpool City Region has to offer you
Download our Liverpool City Region fact sheet as a summary of the benefits of locating or expanding here.
Whether it's access to skilled employees, a thriving hub of culture, or world-leading innovation in a place committed to a greener, more sustainable future, you'll find it all here.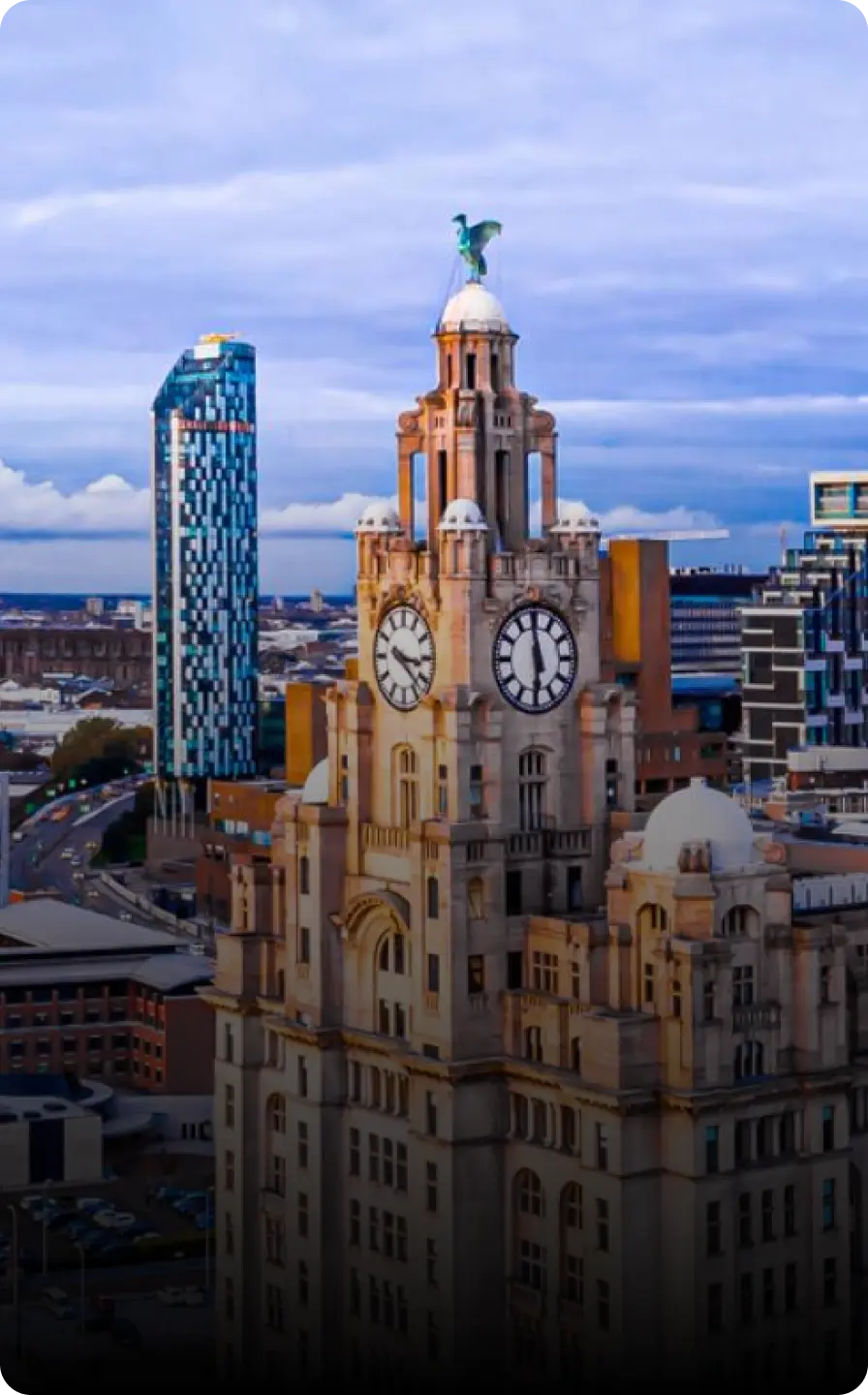 From access to over 620 worldwide destinations to our thriving nightlight, discover the range of possibilities we have to offer.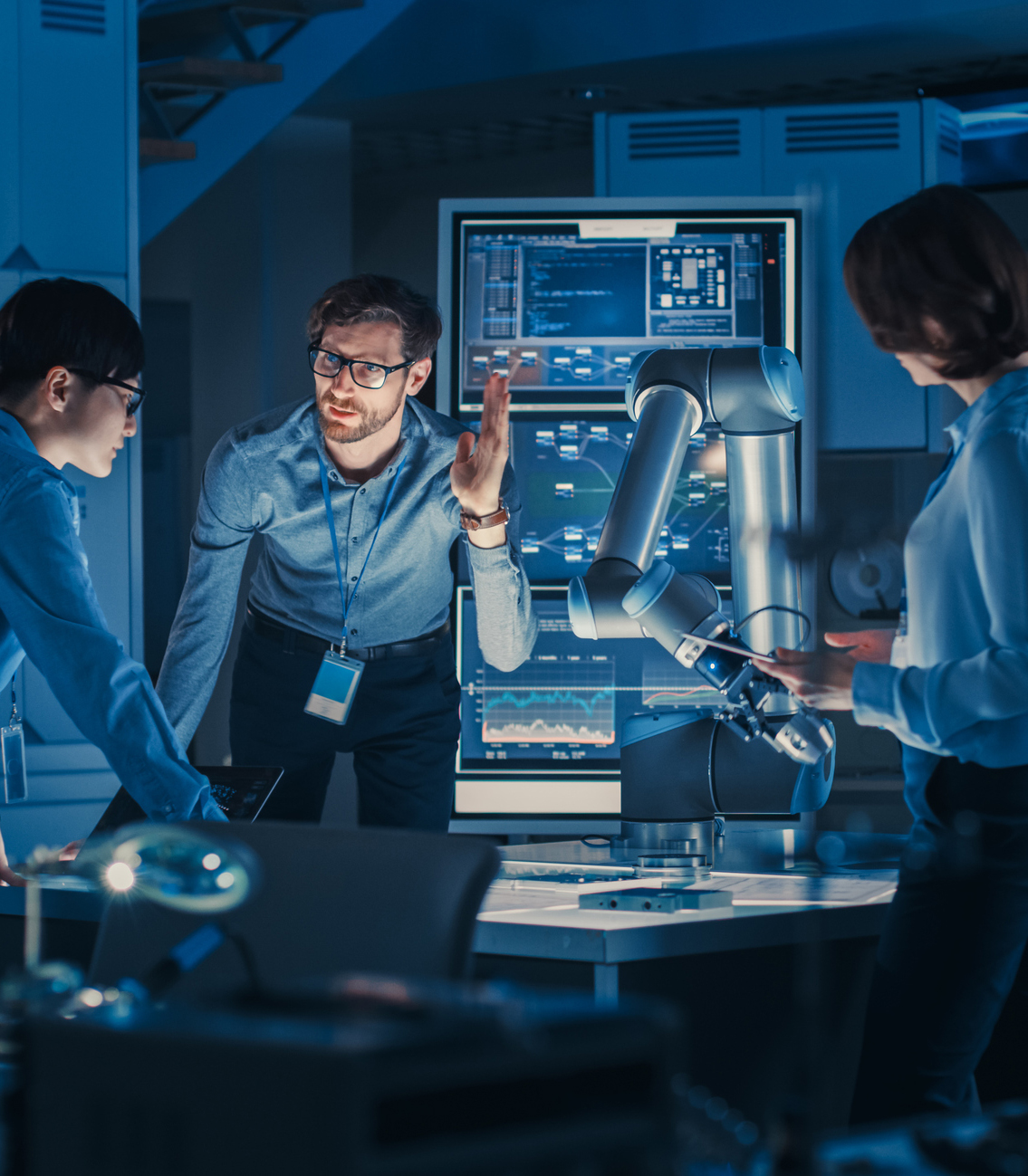 Home to some of the most advanced computing, data and AI technologies in the world, discover what our capabilities can do for your scientific discoveries.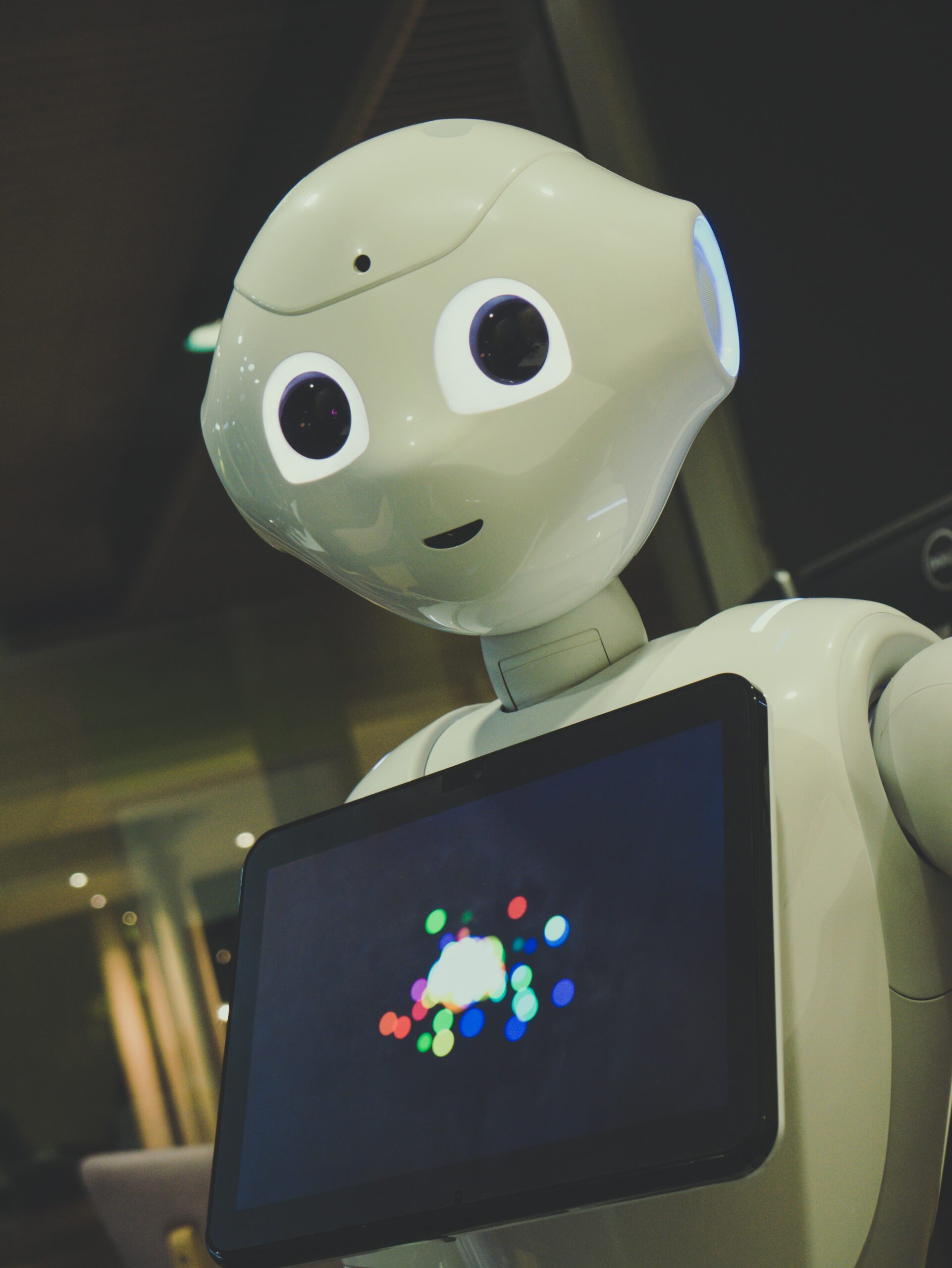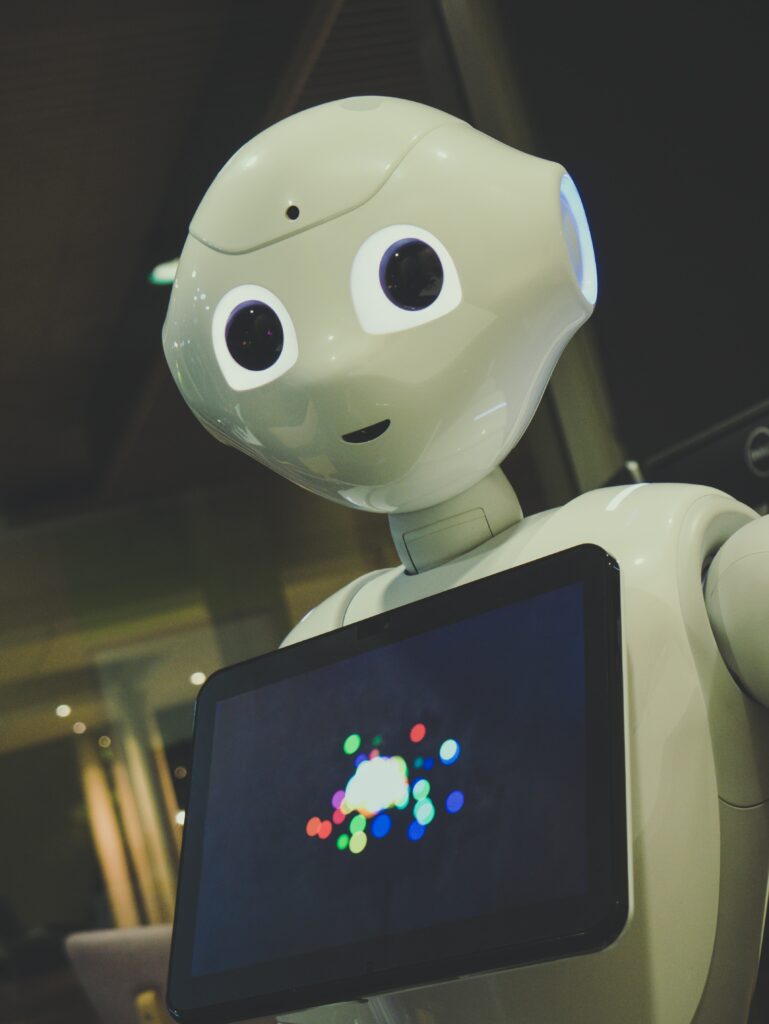 This is a place of transformation, where the ingenuity and creativity of people is helping to pioneer the ideas, industries, and infrastructure of the future.
Get in touch
Whatever your business ambition, requirement or opportunity – talk to one of our team to see how we can help. We are in the business of delivering value, success and excellence and we're waiting to speak with you.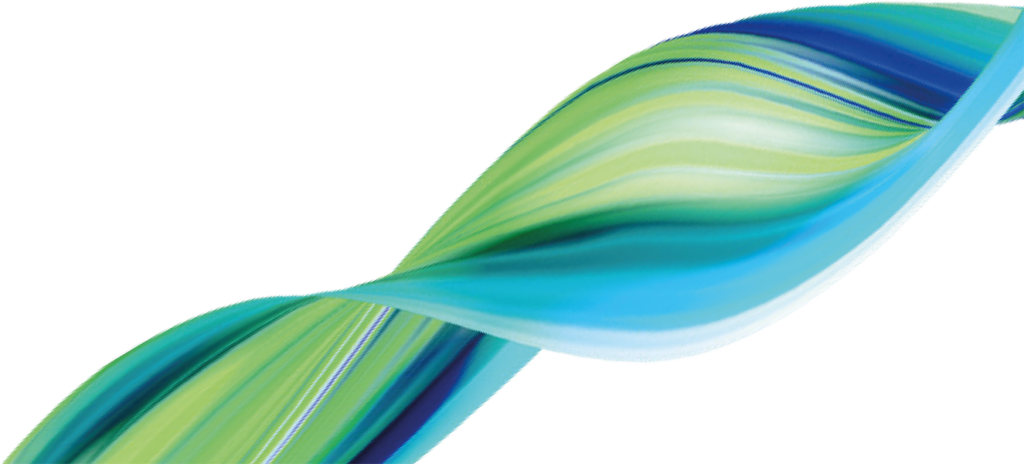 News & Events
Collaboration to focus on trade, culture, transport, skills, urban regeneration and net zero Includes fact-finding tour of Hamburg's innovative …
A UK-first Green Automotive manufacturing Hub, which will significantly reduce supply chain emissions in the North-West, has been launched in …
Tritax Symmetry have completed the off-market acquisition of a 221-acre site in St Helens, in the Liverpool City Region and have plans to bring …