TRiRx Pharmaceutical Services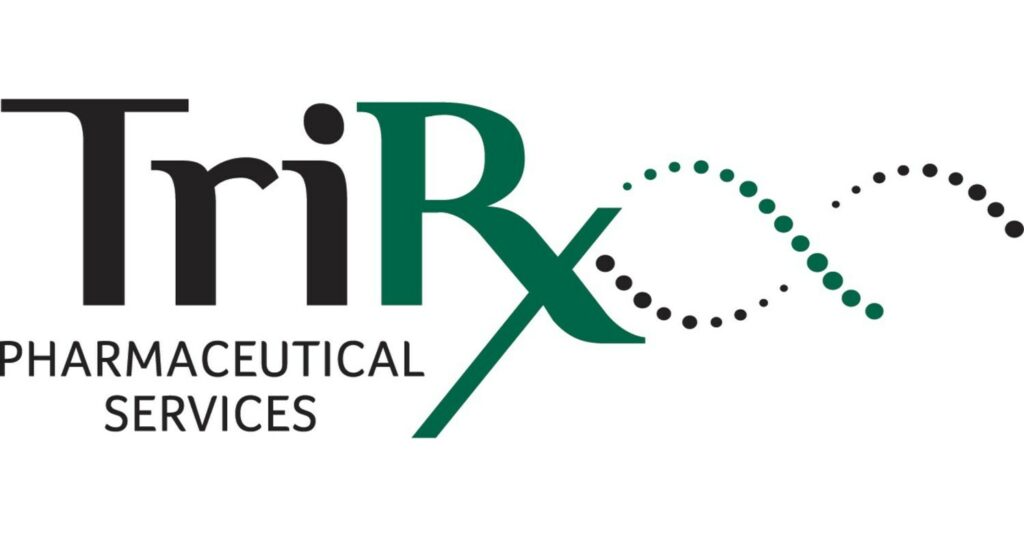 Liverpool City Region provides perfect launchpad for contract manufacturing business model
The 2022 acquisition of a pioneering biopharmaceutical manufacturing centre in Speke, Liverpool signalled the entry of a new world-class facility to the contract development and manufacturing organisation (CDMO) market.
Now operating under TriRx Pharmaceutical Services, a global CDMO leader in animal and human health, after being acquired from the world leading animal health company Elanco, the facility is embarking on a new phase – taking its expertise in biotech, fermentation, and downstream manufacturing to a wider audience.
As a CDMO, TriRx Pharmaceutical Services helps customers to accelerate the development and manufacturing processes involved in bringing their products to market. It is committed to creating a better outsourcing experience for customers in the human and animal health pharmaceutical industries, and to providing exceptional service from its Speke location.
The Speke facility will play an invaluable role in TriRx's portfolio by further enhancing the company's service offering to the animal health and human health markets. TriRx Speke is ready to expand its customer base further, fully utilising its outstanding capabilities and the extensive experience of its employees to support local and global biotech and pharmaceutical clients in achieving their product supply goals.
Located in the heart of one of the UK's leading bioprocessing regions, the TriRx Speke facility has a rich history in biotech production. Initially built by Distillers Biochemicals (DCBL), the facility started life as the world's biggest penicillin manufacturer and was later acquired by Eli Lilly, with the site being key in the development of Prozac and the first synthetically manufactured human insulin. Today, TriRx Speke employs more than 320 people and provides a host of capabilities to help customers efficiently fulfil their supply needs.
Harnessing Opportunities and Poised for Customer Growth
With the Speke facility already firmly established, TriRx has an excellent opportunity to continue to grow the company, add additional capabilities and bring on a phenomenal team of people. It has now fully embarked upon this journey.
In pursuing this new strategic path, TriRx Speke has already:
continued to deliver high-quality products for the incumbent customers
received new business inquiries from all over the world, including interest from US companies who want to support the introduction of products into the UK/EU
hosted numerous visits from interested parties keen to take advantage of the ready-made manufacturing facilities and in-demand fermentation capacity.
Offering a broad range of services, such as biotech API production, including fermentation, spray drying, coating, and pre-mixing, TriRx Speke is strongly positioned to deliver where global demand for these services is high and available capacity is limited. In addition, the facility is focused on expanding its offering further by investing in a development capability to support large molecule business, including monoclonal antibodies, peptides and gene-therapeutic products.
An exciting opportunity exists in being able to take the technologies that were previously reserved for one company and make these available to a diverse customer base across the animal health and human health industry.
TriRx Chairman and CEO, Tim Tyson, a pharmaceutical industry veteran, saw the potential in the Liverpool City Region location as it has contributed to the success of the Speke site for over 75 years. It has solid foundations in the Liverpool and North West commercial eco-system and extensive access to international transport routes – including the port and regional airports.
The business exports more than 95% of what it produces. It also imports a lot of materials from the US, EU and other key global markets, so easy access to shipping and airfreight is essential.
The proximity of world-class universities is a vital part of the mix too. Being able to offer customers exceptional levels of skill and technical know-how relies on attracting the highest calibre graduates and the regional universities can supply leading talent on tap.
With 14 universities within reasonable travel distance, the graduate pool is strengthened by relevant courses and world-class research centres. There are almost 40,000 students in the area studying relevant specialist degrees and on average over 40% of students stay in the city region to further their research or careers. Liverpool boasts the UK's first Life Sciences University Technical Colleges (UTC) and there are hundreds of medical companies located in the region – forming the Liverpool-Manchester life sciences corridor – which is considered to be one of the UK's top three clusters of biomedical activity.
This wealth of specialist institutions and life-science businesses opens up opportunities for TriRx to work collaboratively, exploring options to innovate and advance the industry.
Dave Atchison, Site Director for TriRx Speke, said "We were confident from the outset that being based in the Liverpool City Region would help us to pivot our operating model successfully at Speke. We exist as part of one of the UK's central bioprocessing hubs here, which means we benefit from access to a firmly established supply of specialist talent, logistical expertise and knowledge share partners.
"The people here are passionate, talented and full of energy. And the City Region is attractive to new recruits, as it has so much to offer in terms of its cultural and leisure scene. Complementing this is great transport infrastructure, both in terms of public transport in the Liverpool City Region itself and easy access to import/export routes via land, sea and air."

"We're very excited about this new phase for TriRx in Speke and we know that we have the support of the Liverpool Growth Platform, who are already helping us to build our profile in the marketplace, form new relationships with other pharma companies and prospects, and access government schemes."

Tim Tyson, Chairman & CEO
Get in touch
Whatever your business ambition, requirement or opportunity – talk to one of our team to see how we can help. We are in the business of delivering value, success and excellence and we're waiting to speak with you.