Edge Hill Health & Life Sciences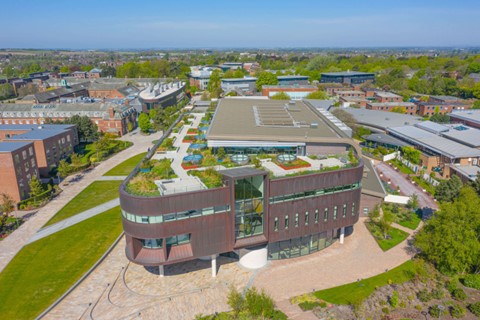 Edge Hill inspires next generation healthcare and life sciences workforce
About Edge Hill
Edge Hill University is inspiring the next generation of healthcare workers and life sciences professionals through its outstanding teaching and facilities, supportive training opportunities and providing a diverse environment to help students realise their ambitions.
As one of the largest providers of health, social care and medicine education in the North West, Edge Hill is training around 5,000 students per year in specialisms including nursing, midwifery, paramedic practice, social work – and more recently medicine. Big strides are also being made in bio and computer sciences, with the Tech Hub housing high quality facilities such as the CAVE, a 4k super immersive 3D environment.
Their recent success as Modern University of the Year in the Times and Sunday Times Good University Guide 2022 highlights their exceptional culture and campus. The award is rooted in their outstanding student experience, future-focused courses and quality teaching.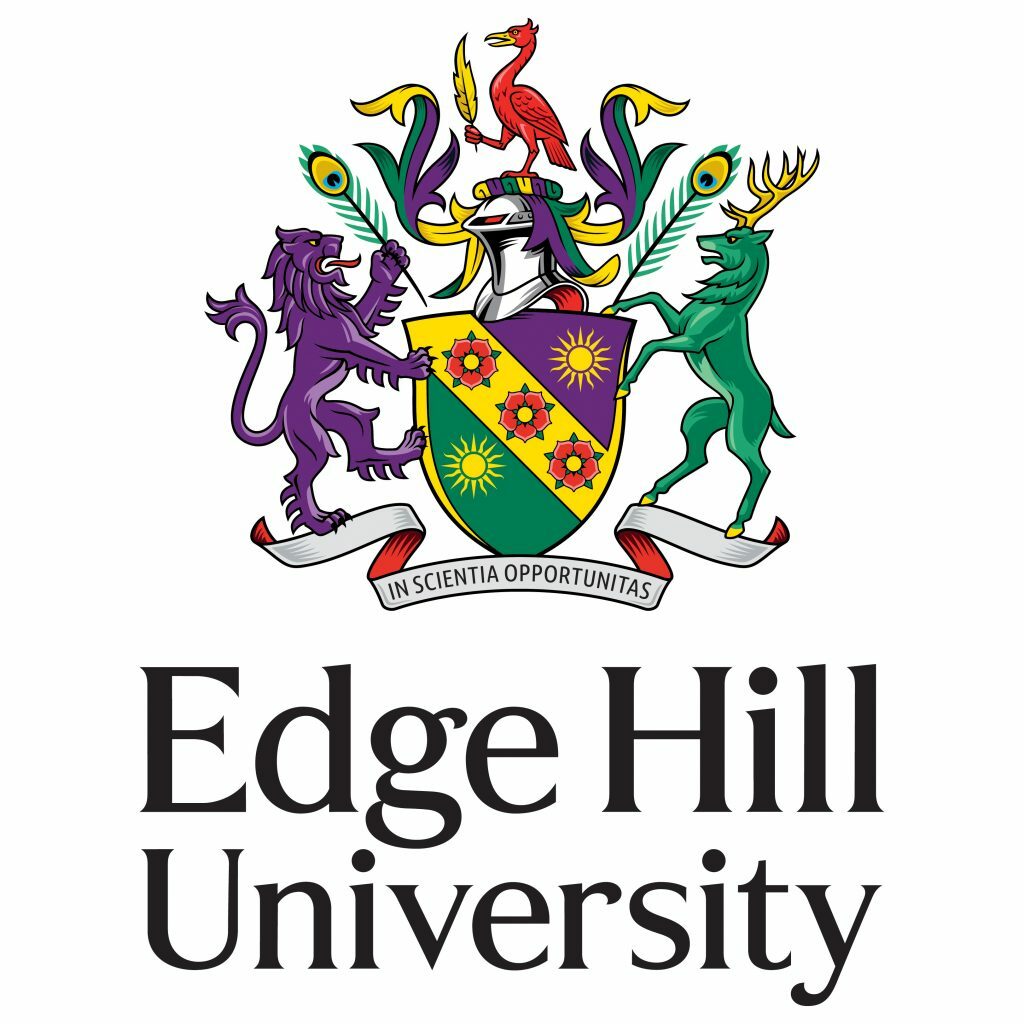 Widening access to medicine
Edge Hill is passionate about breaking down barriers to study and is committed to widening participation in education. This is evident in our ambition to create a new Medical School, one of just five new centres which opened across the country in 2019 to address a shortage of doctors in the NHS.
Medicine is an 'elite' profession, with 80% of medical students coming from 20% of schools, schools that can support them to achieve top grades and prepare them for rigorous interviews.
The Widening Access to Medicine programme and Foundation Year option at Edge Hill opens the doors to students from less privileged backgrounds or those who have had less support or opportunities for example.
Dr David Snow, Associate Medical Director for Medicine and Emergency Care at Southport and Ormskirk Hospital NHS Trust, praised the University's dedication to widening access.
"Many youngsters aspire to a career in medicine but don't necessarily have the means. Edge Hill is committed to nurturing a new generation of doctors and physician associates who, in turn, will help the medical workforce better reflect the local community. The Medical School's graduates will provide a crucial boost to healthcare round the North West." Medical student Tony Kemp doubted whether his ambitions to become a doctor would be hampered by his disability, but he believes studying at Edge Hill has enabled him to pursue his dream. "I've never met a disabled doctor before," he said. "But being at Edge Hill has helped me to think that, not only can I do it, but I deserve to be here."
Investment in facilities
The University's commitment to providing the most dynamic hands-on education with a solid foundation in academic learning, is evident in the £14 million purpose-built Faculty of Health, Social Care and Medicine building complemented by the Clinical Skills and Simulation Centre (CSSC). The multi-million-pound CSSC houses a "real world" ward, operating theatre, anatomy and ultrasound room and a clinical skills space where students can fine-tune their practical skills in a "safe" environment.
In addition to the 160 acres of beautifully landscaped grounds at the Ormskirk campus, there are also bases at St James' Manchester, Alder Hey Children's Hospital and Aintree University Hospital.
In May 2022, Edge Hill opened the state-of-the-art JEOL Imaging Centre, a specialist training facility led by JEOL, the world-leader in electron microscopes and analytical instruments.
Students in Biosciences can now gain unique hands-on experience with industry-standard equipment and the chance to work more closely with employers in the sector. Thanks to a £500,000 investment, the Centre's showpiece is a pair of next-gen electron microscopes, one of which is the first of its kind in the country. This will support the university in its mission to give biosciences students the best possible experience. The equipment will also enhance biomedical research and open new areas of investigation to Edge Hill's academic Community.
Inspiring the new workforce
As part of our commitment to support and train the new workforce, we offer new and unique courses to help plug skills gaps and expand opportunities for professional Development.
Launched in 2020, the Nurse Paramedic integrated Masters degree is the first of its kind in England – graduates will be at the forefront of integrated healthcare by qualifying as an adult nurse with the Nursing and Midwifery Council and as a paramedic with the Health and Care Professions Council. Students will enjoy the flexibility of a broader skill set and more career opportunities.
Our portfolio of professional education now also includes an integrated Masters in Adult Nursing and Social Work, and opportunities to become a mental health and wellbeing practitioner for adults and an education mental health practitioner for children and young people.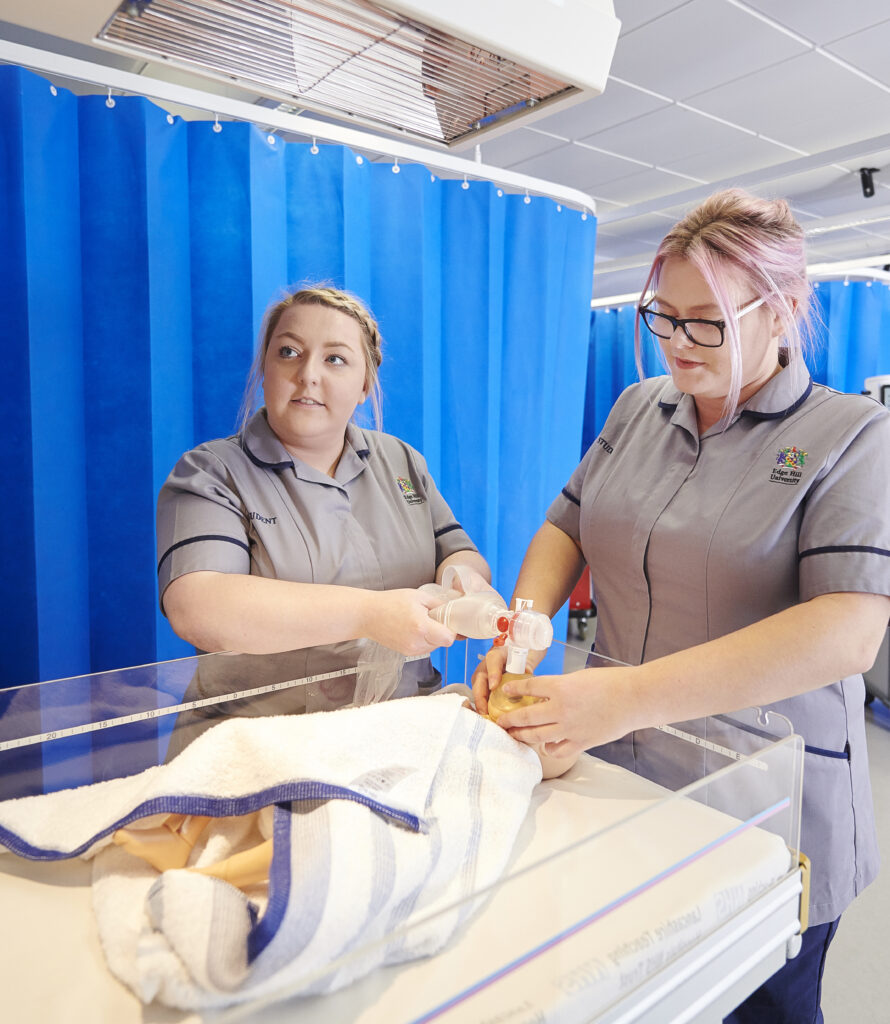 The wider Edge Hill community
As a university with one eye firmly fixed on the future Edge Hill is expanding into the study of artificial intelligence (AI). Researchers are currently investigating how AI could be used to improve early diagnosis of pancreatic cancer, identifying potential risk groups who are more likely to develop pancreatic cancer in the future. The outcome could have a real impact on the ability of healthcare professionals to save patients' lives.
Edge Hill University is also the home of high-quality teaching and world-leading research in a diverse range of subject areas and students can choose from hundreds of courses across three faculties: the Faculty of Health, Social Care and Medicine, the Faculty of Education and the Faculty of Arts and Sciences.
Thousands of highly skilled and passionate nurses, teachers and graduates in business, the creative arts, law, psychology, sport, social sciences and much more are going on to boost the Liverpool City Region workforce and share what they've learned across the North West and beyond.
In addition to the 160 acres of beautifully landscaped grounds at the Ormskirk campus, there are also bases at St James' Manchester, Alder Hey Children's Hospital and Aintree University Hospital.
Get in touch
Whatever your business ambition, requirement or opportunity – talk to one of our team to see how we can help. We are in the business of delivering value, success and excellence and we're waiting to speak with you.